Deltec Equipment recently designed a lightweight version of the 3A especially for our clients who frequently travel. When traveling by air every kg/pound of your luggage adds to the costs.
Deltec Equipment designed a cost-efficient 3A version named the 3A Lightweight. The main difference is that the frame has been brought down to 12.5 kg and that this lightweight version can be disassembled and stored into two flight cases. Resulting in each case being under 32kg, the maximum weight for commercial flights as regulated by IATA. The 3A LW is equipped with the latest version of our pro-line wireless hard- and software to ensure measurements conform to the standards.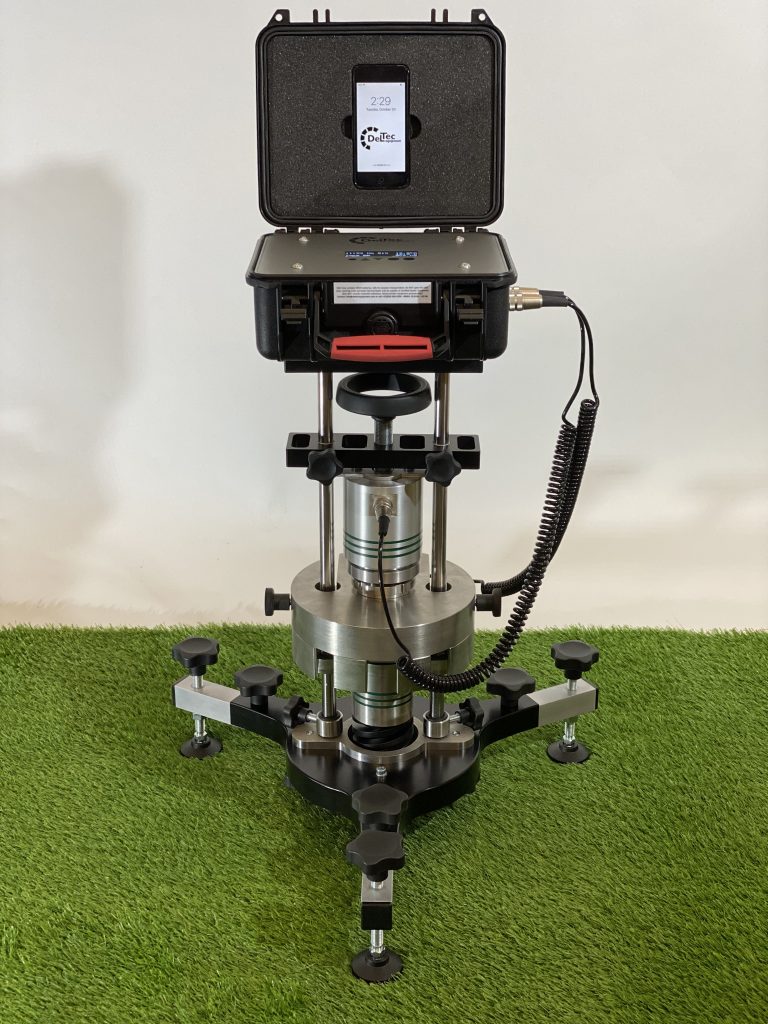 Your benefits:
A high degree of reproducibility
3 results in 1 drop (measurement)
Complies with 3A standards
Mobile and flexible in use
Measurements immediately in a digital measurement report
Real-time measurement results on DAD case display and mobile (iOS) application
Via Wi-Fi Cloud data storage and export in PDF and Excel
Data Acquisition Device with an internal battery pack
Easy to setup
Fits in 2 HPRC wheeled cases for easy transportation
If you are in need of a light and compact Triple-A device which is capable of carrying out official standard tests like CE 31917 and ASTM 3117 for sports pitches then this version will suit your mobile and flexible needs. Have a look at our website and let us know if we can help you.