Re-calibration and Upgrades
Deltec Equipment not only supplies test devices but also excels in the aftercare. We have been offering the service of re-calibrations and upgrades for a few years now. If your device is in need of this service Deltec takes care of the complete calibration under NEN-EN-ISO/IEC 17025:2005 compliance for our pro-line equipment. In particular the 2A, 3A and 5A test devices, which are recommended to be re-calibrated every two years.
Calibration
When Deltec receives a device to be re-calibrated we will pre-test your sensors and springs before we disassemble them. After that, we send them out to our calibration partners. It is also possible to service your equipment with new bearings, cables and spare parts.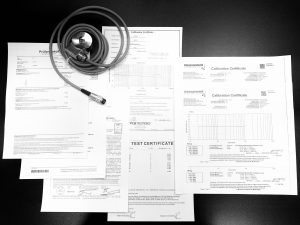 Upgrade
When using test equipment you want user-friendly equipment with the best measuring results. Deltec Equipment continuously improves and invests in their hard- and software. Therefore it is highly recommended to upgrade your devices.
You can upgrade your devices, also non-Deltec Equipment devices, to our latest wireless v4 hard- and software with an integrated report tool. The data is directly available in PDF, Excel and Raw data after the measurement. Our hardware upgrade is designed to operate user-friendly. It will work with your existing (calibrated) sensors/accelerometers.
At this time of year we recommend to do your servicing and calibration procedures so your devices will be fully updated for the year 2021.
Feel free to contact us at info@deltecequipment.com to discuss how we can help you.