An important factor in testing artificial grass and sports floors is the interaction between the player and the pitch. Various sports federations such as the IAAF and FIH have drawn up requirements for the characteristics of the substrate. Two of these requirements are shock absorption and vertical deformation.
The Artificial Athlete has become the standard for testing artificial grass and sports floors for these properties (EN 14808 and EN 14809, or Berlin and Stuttgart test). The IAAF and ASTM 2727, among others, prescribe this test. Deltec Equipment has developed the 2A sports floor tester with the highest possible imaginable reproducibility. If desired, the 2A can later be converted to a 3A.
The 2A Impact Tester comes with a practical wireless measuring application that is compatible with iOS. The application generates fast and precise results and can be stored in the application immediately after the measurement took place as well as read in the DAD (Data Acquisition Device) case. Everything works according to the applicable standards EN14808 and EN14809 which form the basis of the 2A Impact Tester of Deltec Equipment.
The fall mechanism is user-friendly and easy to move. The device can also be used in the field and can operate without a permanent power supply through an internal NiMH 12V battery package in the DAD case. The DAD case can also be connected to other Proline equipment.
Your benefits:
A high degree of reproducibility
Complies with 2A Artificial Athlete standards.
Mobile and flexible in use
Measurements immediately transferred into a digital measurement report
Real-time measurement results on DAD case display and mobile application
Via WI-FI Cloud data storage and export in PDF and Excel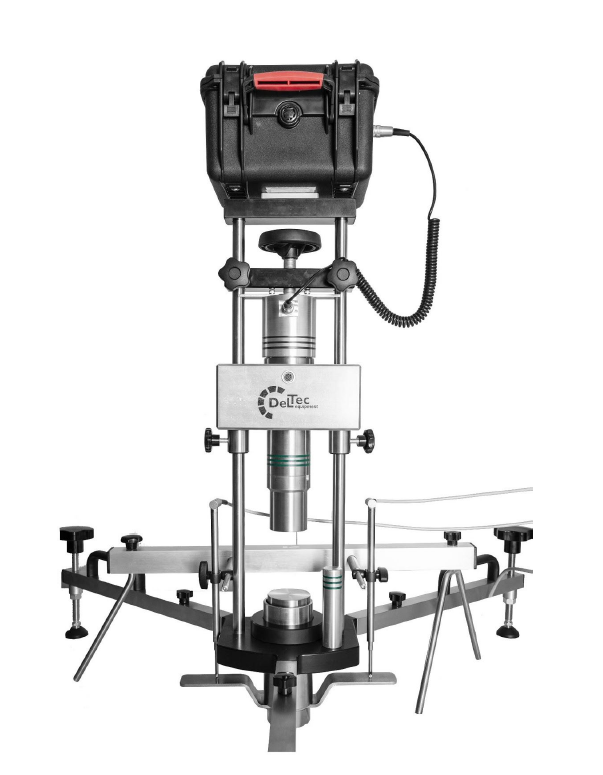 Applications: Football, Hockey, Rugby, Athletics, Handball, Basketball
Standards: EN 14808, EN 14809, EN 14904, EN 15330, FIFA 04, FIFA 05, DIN 18032-2, ASTM F2157-02
For more information, please contact us.