Alpha Automation Inc.

Since 1986 Alpha Automation has been engineering and manufacturing unique electronic instruments, controls and precision mechanisms across a wide range of applications worldwide.
Most of our clients prefer not to be bogged down with the details of engineering and manufacturing, They rather present us with technical and marketing specifications, and allow us to apply the appropriate technologies to achieve the desired results. We can also relieve the client of the intricacies of the manufacturing by producing smaller quantities in house, or performing a complete technology transfer to one of our (or their) volume manufacturing partners.
We welcome the opportunity to discuss your engineering needs and how we can work together. There is never a fee for discussion and review of specifications and wish lists, written or verbal. Typical starting point is to for us to execute a non-disclosure agreement supplied by your organization, followed by a phone call or site visit. Our facility in Ewing Township, New Jersey is always open for your inspection.
TTE Team Testing Equipment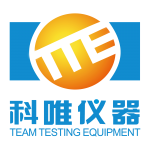 TTE Engineering will represent us for whole China. Guangzhou Kewei Instrument Co., Ltd. [Team Testing Equipment (Guangzhou) Co., Ltd] was established in Guangzhou in 2003, and established subsidiaries in Shanghai, and established sales and after-sales service outlets in Beijing, Hongkong and Chengdu. Kewei/TTE has a highly skilled, experienced and energetic service team. 80% of its employees come from related majors in universities and colleges, and regularly go abroad to participate in professional training and technical exchanges with manufacturers.
"Kewei/TTE has no best, only better" We will serve China with first-class products, superb technology and good service attitude.
欢迎与我们联系
广州:广州市黄埔区科学城神舟路19号一栋203室
电话:+86-20-8773 8309
传真:+86-20-8773 7307
Growing innovations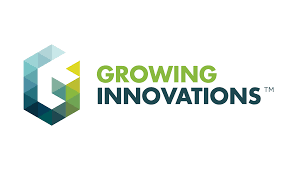 Growing Innovations, LLC is an advocacy firm dedicated to creating and promoting new solutions to the old challenges of natural grass playing fields. Growing Innovations collaborates with partners around the world to create new and specific solutions for high-use sports surfaces. Growing Innovations' inspiration comes from Albert Einstein: "We can not solve our problems with the same thinking that we used to create them."
Wassing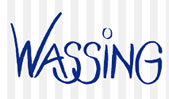 The main objective of Wassing GmbH is the development of measurement technology in the domains sports mechanics and automation of laboratory and industry. Wassing develops devices and partial solutions to serve very special tasks. Their speciality is to combine already developed or otherwise known solutions with new developments. Wassing is able to build adequate solutions very quickly and economically. At the development of a product Wassing always considers additional demands such as reliability, independence, ease of use and possibility to connect to existing systems. Wassing gained worldwide recognition mainly by developing the Securisport and Sestée, they set the standard for these particular domains.
Atlas Material Testing Technology

For more than 90 years, Atlas has pioneered innovations in the way companies test the durability of their products. From their first instrument in 1915 – the Solar Determinator – which simulated the fading effect the sun has on fabric, to today's comprehensive network of weathering testing instruments and services. Atlas is headquartered in Chicago, Illinois and has its European headquarters in Linsengericht, Germany. Atlas has two design and manufacturing sites for the internationally accepted Weather-Ometer® and Xenotest® line of test instruments. With the combined resources of Atlas Material Testing Technology their clients can have expert assistance in all areas related to natural and laboratory weathering and material testing solutions. They work together to provide the clients with a test program that will supply the data needed to make informed material performance decisions.