Last August our Sales and Technical Director Pascal van Delden delivered the first lightweight rotational resistance tester to the newly renovated stadium of ADO Den Haag (NL).
The greenkeeping for this facility will be done by contractor AH Vrij. Mr. Henk Slootweg was happy to receive the new resistance tester.  AH Vrij will be using the Rotational Resistance Tester LW to inspect the newly constructed hybrid turf of the stadium.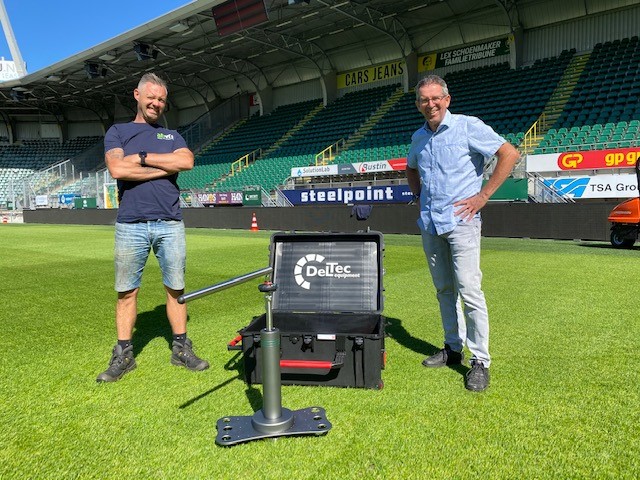 The Deltec Equipment Rotational Resistance Tester LW weighs less than 10 kgs and is built according to the latest  FIFA Test Method 06a.
Technical specifications:
Spring-loaded foot;
450 +/- 20N force on the surface;
Torque wrench capable of measuring from 0 to 60Nm;
Accuracy torque wrench of 2Nm;
The foot is 150 +/- 2mm incl. six 13mm studs.
Interested in the Deltec Equipment Rotational Resistance Tester LW? Or do you need information about our other equipment? Please do not hesitate to contact us.