Fieldtester Specialist in the USA: Turf-Tec International
Turf-Tec International has been our agent in the USA for nearly 2 years now. This has led to successful sales concerning our FieldTester.
The FieldTester from Deltec Equipment is a lightweight, simple and quickly operable test device, that measures shock absorption, vertical deformation, and energy restitution of various sports surfaces such as football, athletics, and indoor sports.
With the help of John Mascaro, president of Turf-Tec International, we can reach our (potential) customers better and give them a great service. He is very knowledgeable and well-known in the testing branch. We are happy to have him as our agent.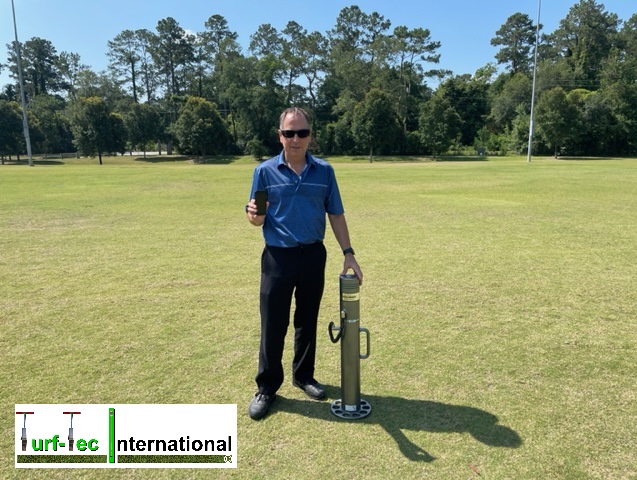 "Turf-Tec International is pleased to be able to offer the FieldTester in the United States for impact testing on athletic fields. We find being able to show test results that show Vertical Deformation, Force Reduction, Energy Restitution and Clegg Impact equivalent readings is important to athletes and field performance."