Our Company - Deltec Equipment
Deltec is a specialized company based in the east of the Netherlands. Originally Deltec is active in metals and constructions in which she has over 30 years of experience. In the last decade Deltec developed into a company producing devices with a strong emphasis on specialized test equipment. The broad technical knowhow is the base for all Deltec products and her business success.

The fact that Deltec is a company with a high level of devotion by the owners and employees, contributes to high customer satisfactions. Deltec created a solid team of several engineers and a circulating group of young enthusiastic students who do their apprentice or thesis with Deltec.
Testing equipment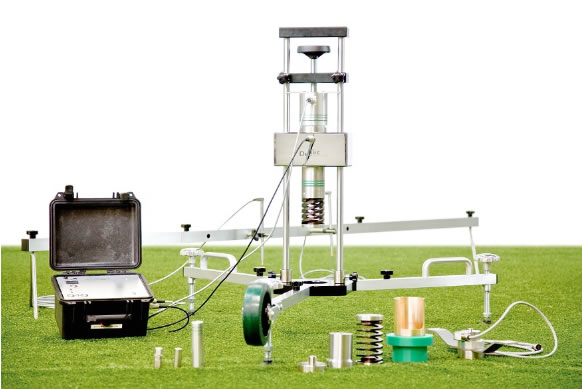 Pro Line Equipment
Worldwide leading test laboratories, artificial turf- and flooring manufacturers use Deltec equipment. Only the highest quality of materials and components are used (stainless steel, aluminium, chromium-plated steel). We aim to develop devices that are as close to perfection as possible and that are ergonomically built.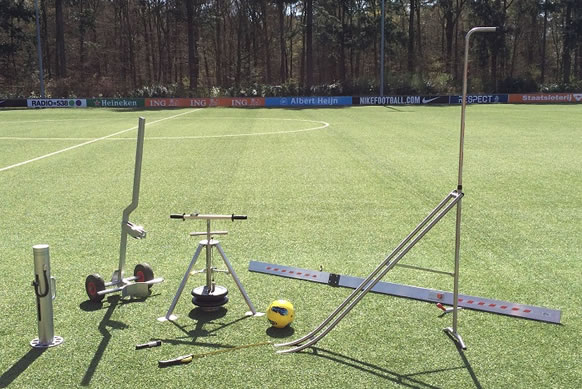 Club Line Equipment
Especially for clubs, municipalities, maintenance and construction companies Deltec developed a range of products to give you insight in the condition of your synthetic turf field. Synthetic surfaces require a relatively high investment and should last for years.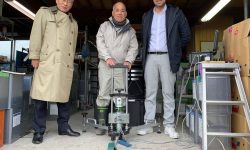 March 2019. During our visit to Japan, we had the opportunity to meet with one of our satisfied customers. In the picture our customer shows our 2A which has been used to their satisfaction. Our Japanese agent from Tec International made this visit possible.